Seniors, now is the time to get on the calendar for your senior portrait session.  Yearbook deadline will be here before you know it!  I have 5 evening session slots left for July, 5 daytime session slots available in August, and 8 evening session slots in August.  Please don't wait til the end of September to have your senior portraits taken.  The yearbook deadline for seniors in Cicero-North Syracuse schools is October 1st.
Contact Kim Hill at kim@photosbykimhill.com to schedule your no obligation consultation.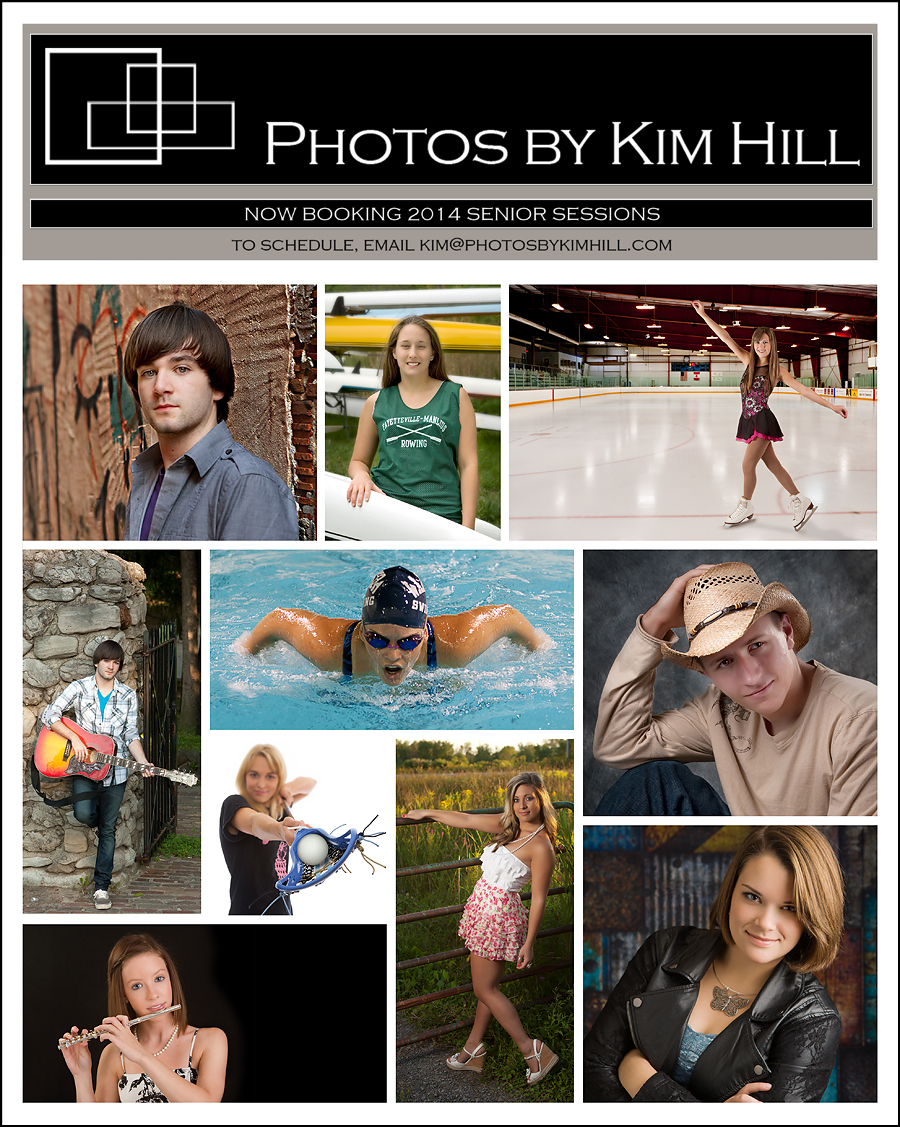 Please click the buttons below to see more senior portraits, visit the Facebook fan page, become a Twitter follower, or to book your session.