Last month, I had the pleasure of meeting Miss R. who will be getting married later this year.  She came to me requesting a session to give as  a wedding gift to her fiance.  Little did she know that her secret would be shortly unveiled as he was quick to figure out what she was up to.  LOL   Despite that, we had a great time that day.  The hair and makeup team arrived and pampered her for about an hour.  Then we got down to business and shot a LOT of different outfits as she had considered purchasing a calendar.  Doesn't she have the most beautiful eyes?!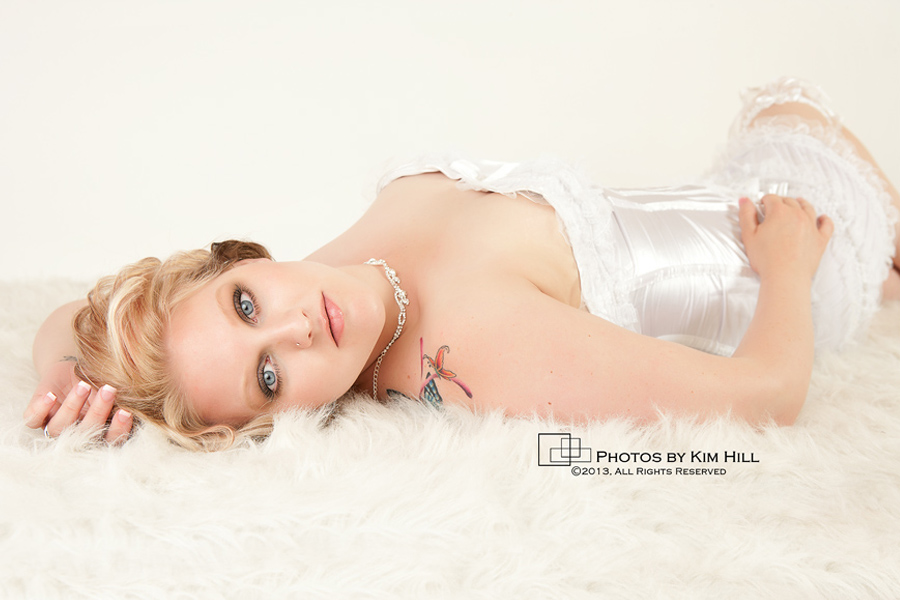 It was a lot of fun rocking out to some tunes on the iPod, changing out sets and getting the glam on.  In the end, she selected 40 images which were then printed up as a 36 page designer book, a 12 month calendar, a peep show, and a session slide show set to music.  I'm sure she will have one very happy guy once he sees all the beautiful images we captured.
Ready  to book your own bridal boudoir portrait session?  Contact me at least 6 weeks prior to your big day and we can get you on the calendar.  Click the "Book a Session" button below to get started.