If you have a small home with limited wall space, this custom image box may be just the right product for you. This one shown here is about 10×13 inches and holds 25 mounted 8×12 prints. The box itself is customized, so we can put any photo on the front and back that you'd like. The spine can also be customized to include any text you want. There is also a smaller image box option which is 5×7 inches and holds only 18 mounted prints.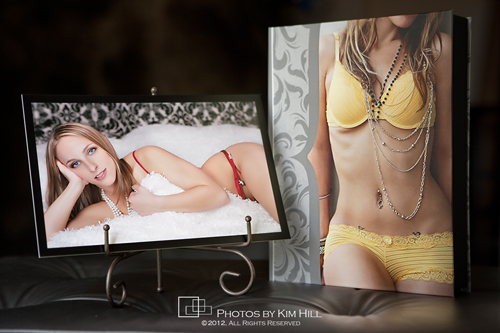 As you can see, this sample has a patterned paper on the front that wraps around the back. There is custom text on the spine and one eye-catching image on the front. You have some options with how the images inside are to be printed, too. There are various textures to choose from, you could have a border around the edge (as shown in the above sample), you could go without a border if you prefer, and you can also choose to mix black & white images with color images. As I said, these are truly custom! The image box also comes with an easel so that you can display whichever image you would like. Get tired of looking at that image? Simply put it back in the box and pull out a different image to display. These are great displaying on a nightstand in your master bedroom.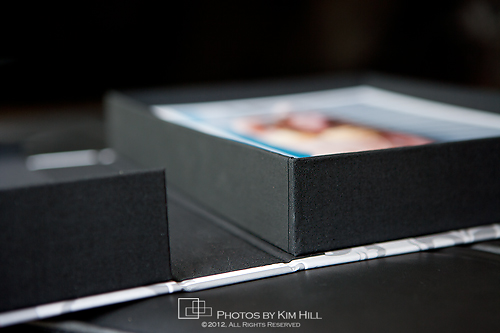 This image box is a terrific way to rotate your images throughout the year. If you have a small home or office without adequate wall space, this is a terrific solution for displaying your boudoir portraits. Be sure to ask me about this when you come in for your consultation.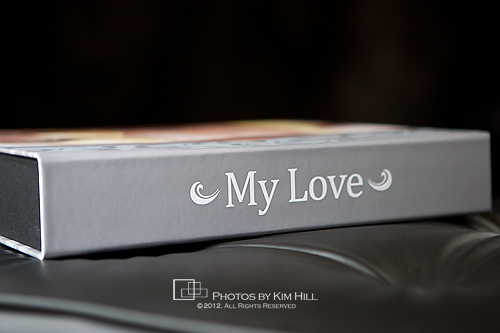 Ready  to book your own boudoir portrait session?  Click the "Book a Session" button below to let me know.