Accordion books are a discreet 2″ x 3″ custom photo keepsake which are a great way to share your favorite images from your boudoir experience. Since this is a two-fer, you'll get one for him and one for you!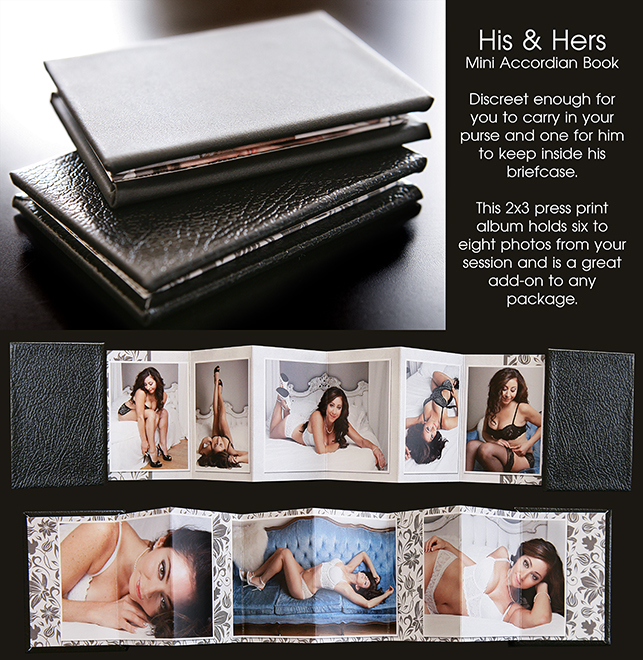 These mini accordian books are printed on high quality matte paper with a gloss coating. The paper is then folded into panels with images on both the front and the back. You have the option to choose a traditional leather cover, or a vintage leather cover or, for a slight upcharge, you can choose a photo from your session to create a customized front cover. Each book has a magnetic closure to keep it closed when you're not showing it off to your friends. The books are small and discreet, making them easy to toss in a purse or briefcase.
A great add-on to any of the Seductively You package offerings at a very enticing price!