It's officially autumn here in the Syracuse area.  Our back acreage is showing the signs of an early fall as the leaves are already starting to change colors and fall from the trees.  Guess what that means?  It's football season!! This Fashion Friday boudoir lingerie board gives a whole new meaning to "fantasy football".  **wink, wink**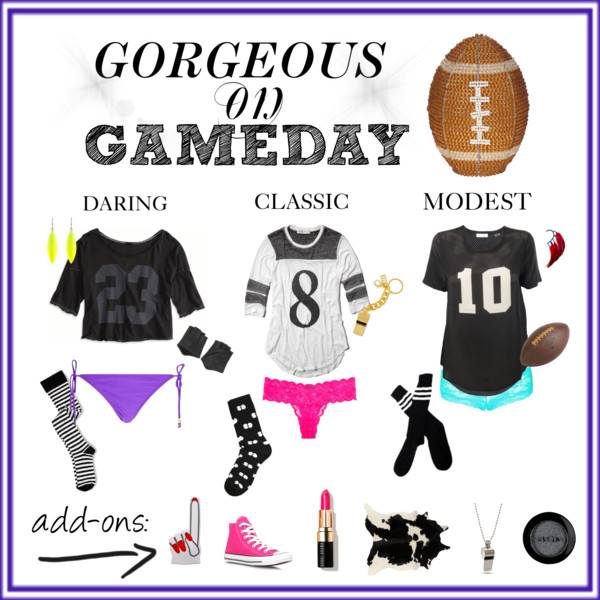 So here are a couple of photos I've done in the past with this theme just to give you an idea of what can be done:
If you would like to know more information about the individual pieces shown in the fashion board above, head on over to the AIBP Polyvore page.  Simply scroll down below the main image (or hover your mouse over each item in the picture) and it will display the garment manufacturer and price.  Most of the items shown are reasonably priced (except the shoes).
Want to see more lingerie storyboards?  Follow my Seductively You boards on Pinterest to find this and many others.  Have a great game weekend!