Did you know there are only 10 more Fridays before Christmas?   WOW – that kind of snuck up on me!
Has your significant other been naughty or nice?  Either way, we've got one of the most thoughtful gifts you could give – images of YOU….and, really, it's a gift for both of you.  With only 10 Fridays left, now is the time to get yourself in to the studio for a boudoir portrait experience.  Pamper yourself for the day and then you'll have a boudoir photo gift for under the tree come December.
I encourage you to contact me to set up your session now while there is still time as most sessions have a 2 to 3 week turn around for gifts and the photo lab gets really busy toward the end of November.  I'd love for you to be booked before November 28th so that we can guarantee your gift arrives on time.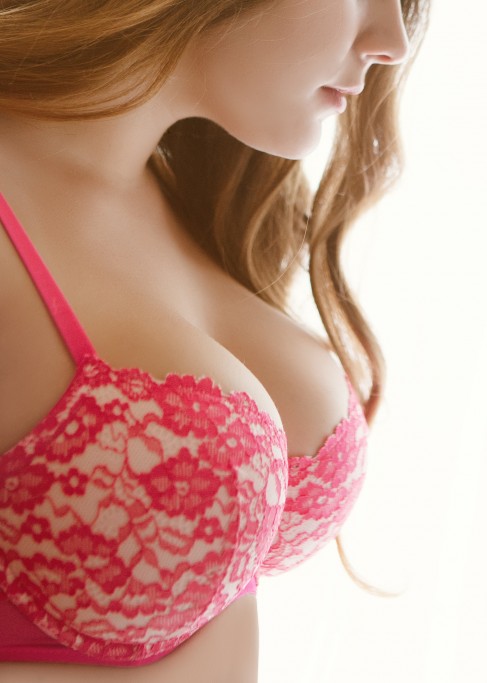 Most clients bring in two or three of their favorite lingerie pieces.  The gorgeous Miss D. brought in this lovely hot pink set shown above, as well as a black & white piece set shown below.  But sometimes, the simpler the outfit, the better the result.  Take this image, for example, with the sleek black panties and just 3 strands of pearls.  Simple and sexy.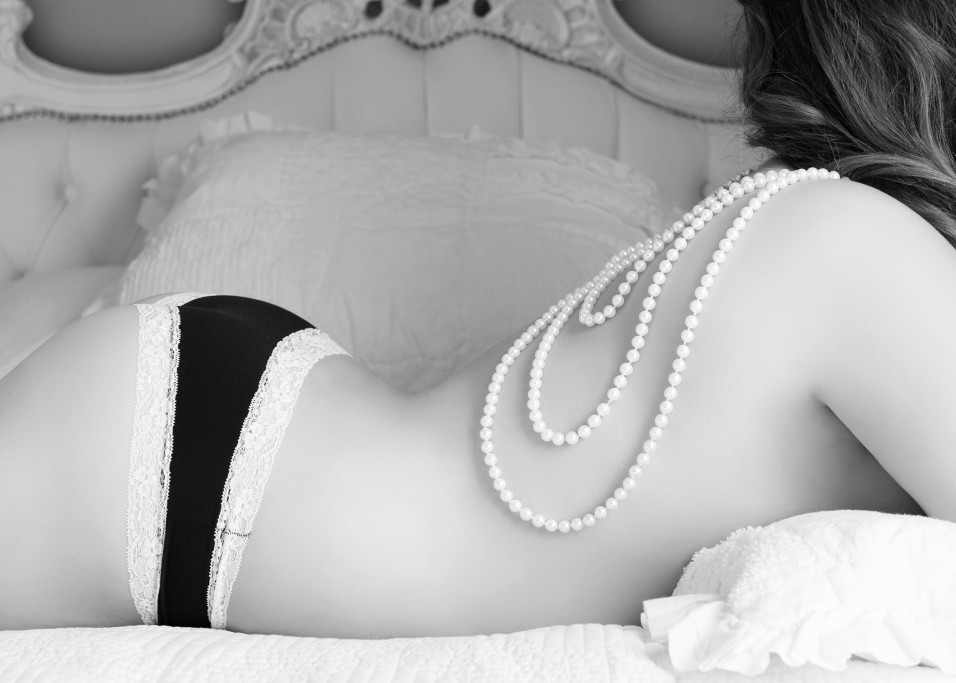 So what are you waiting for? Click the "Book a Session" button below and let's get together to chat.  Have a great week!