As I mentioned last week in my Boudoir Sets – A Series post, I'm in the process of putting together some mini storyboards showing the various boudoir sets available for you to choose from.  Every client is able to select two sets for her session.  This vintage blue couch is by far the most requested set I offer.  It looks great when paired with the white flokati rug I mentioned last week.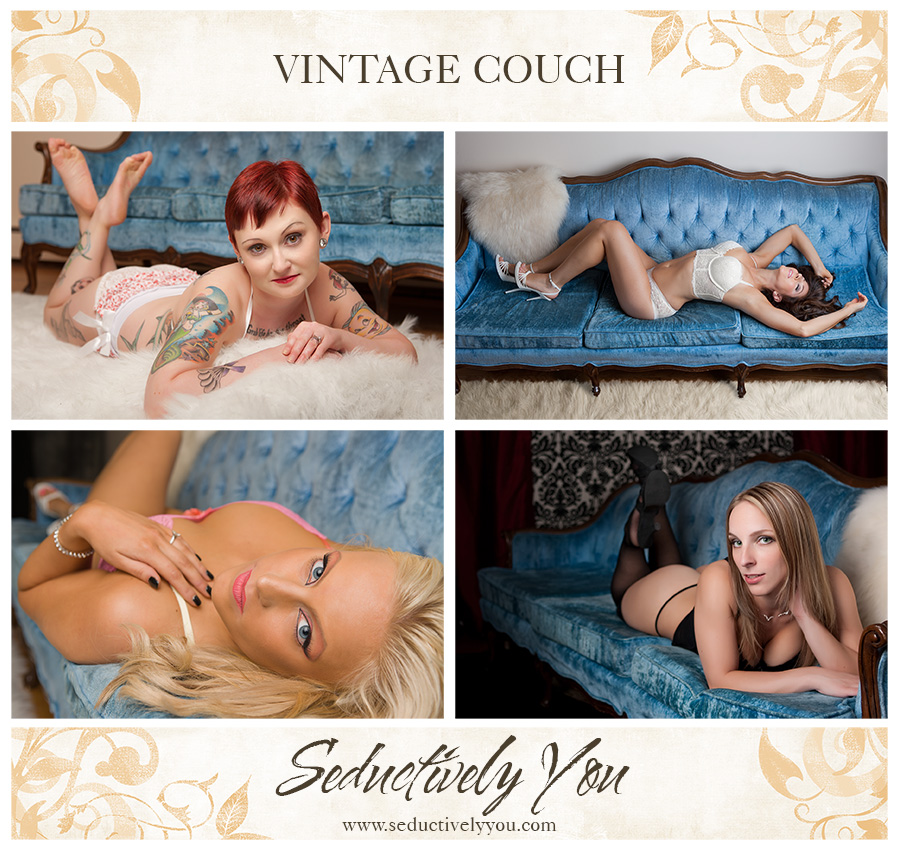 If you like a darker look, I do offer black satin sheets as well.  This set is the least popular, but still creates an amazing look when paired with the right clothing.  Anything that will pop is preferred – white, red, or pink for example look amazing.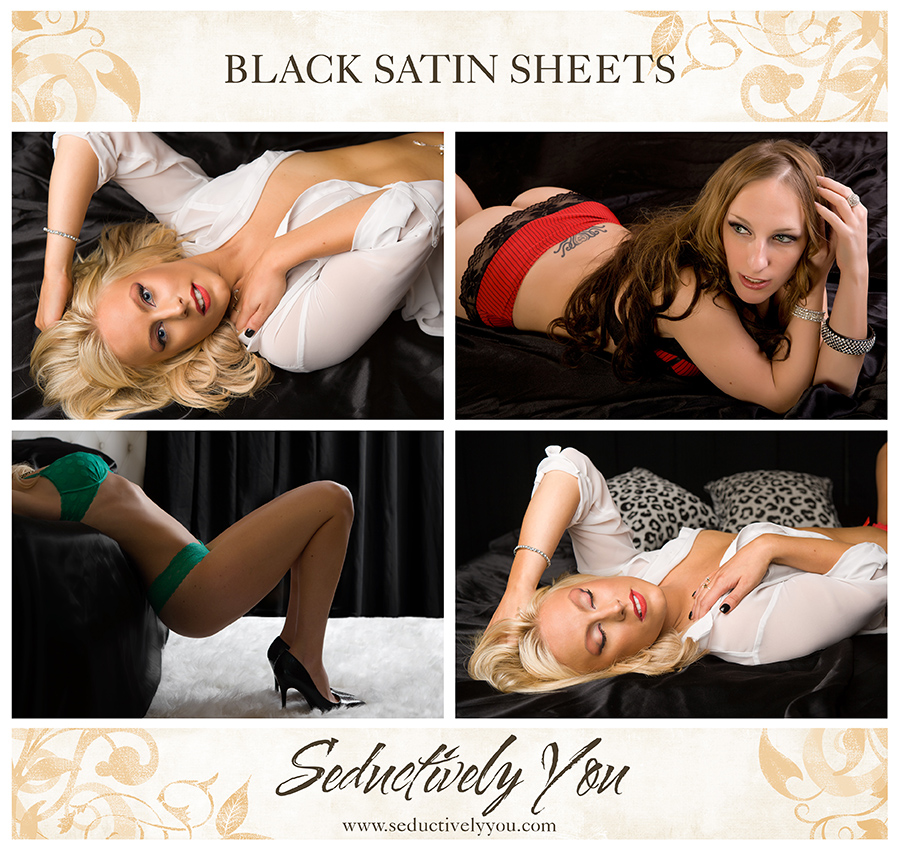 I still have more storyboards to share soon.  In the meantime, if you'd like to see a new set added to the selection, please feel free to contact me to share your thoughts and ideas.  I'd love to hear what you're dreaming about.