Over the coming weeks I'm going to share some mini storyboards I've created showing a little glimpse of the various boudoir sets available for you to choose from.  Every session has two sets of your choice.  The first glimpse is at a fairly new favorite of mine, the white headboard on gray wall with white bed linens.  Very pretty and works extremely well with a variety of outfit colors.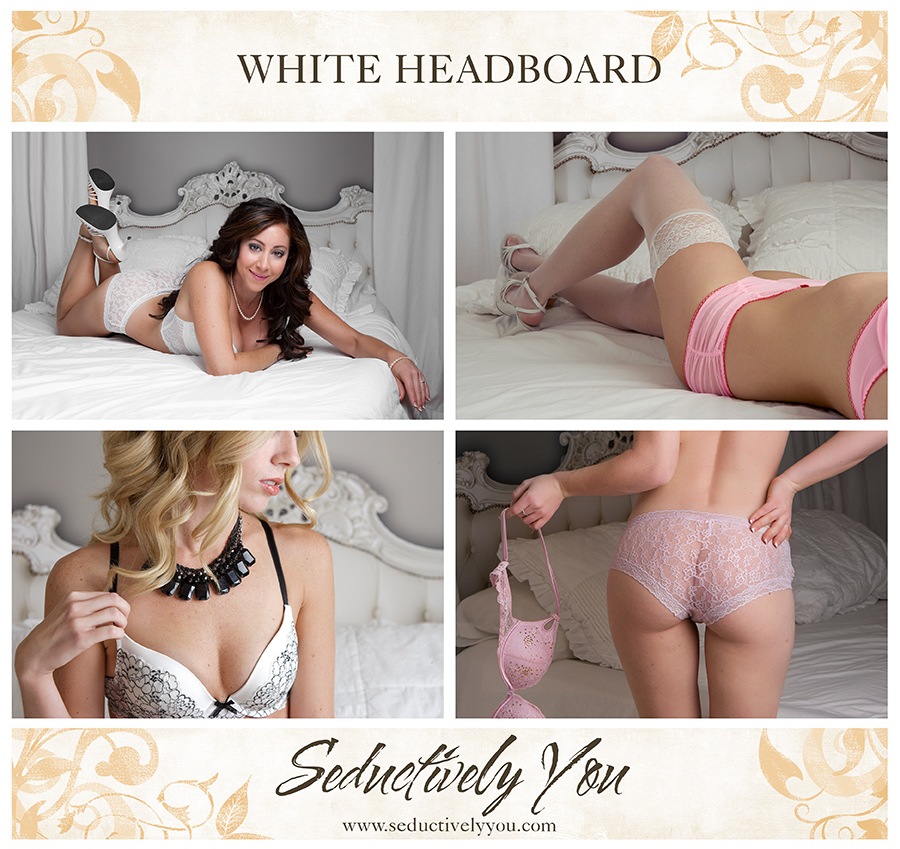 Another client favorite is the ivory flokati rug.  You'll often see the rug making a cameo appearance in the bedroom sets, or sometimes in front of the vintage couch.  But I absolutely LOVE shooting on the rug with no other furniture too.  Take a look: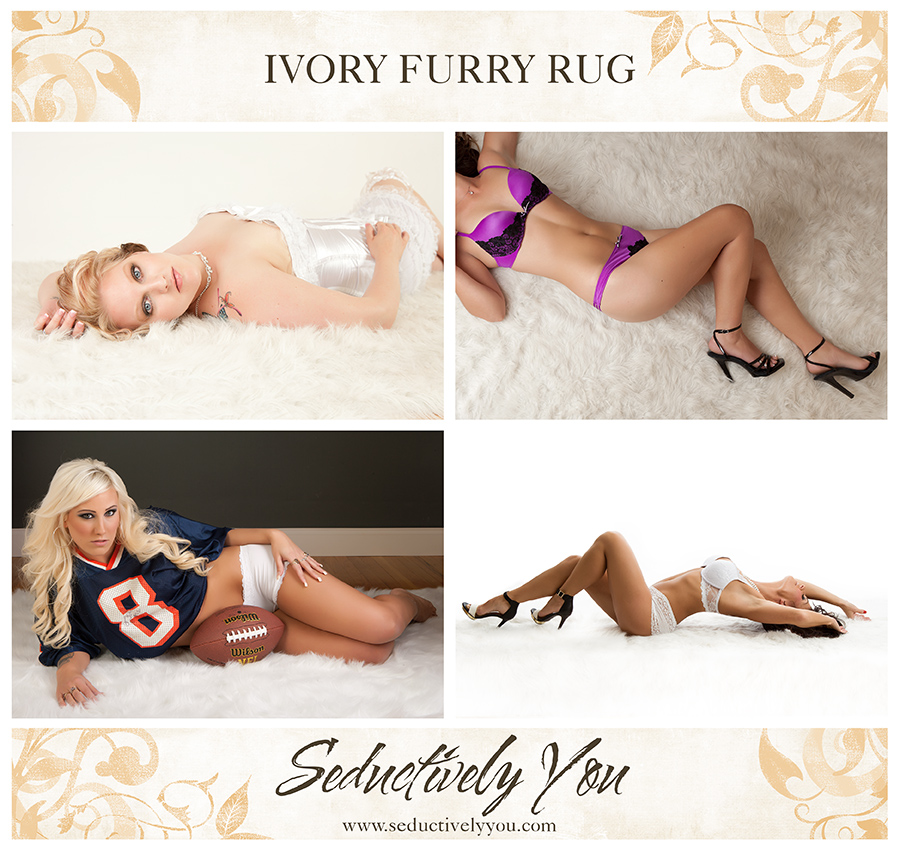 Next week I will share two more storyboards.  In the meantime, if you'd like to see a new set added to the selection, please feel free to contact me to share your thoughts and ideas.  I'd love to hear what you're dreaming about.