I had a client come to my Cicero NY boudoir studio back in January who wanted a good amount of her boudoir pictures to be about her backside.  It's one of her favorite features about herself, and her significant other also loves it.   And really, who doesn't love a good shot of their butt?!  LOL  I think out of all the shots we did that day, this is my absolute favorite.  I love how the light just skims over her and leaves a soft shadow on the other side.  It really enhances her beautiful shape, and that high-waisted panty/garter combo made it just that much better!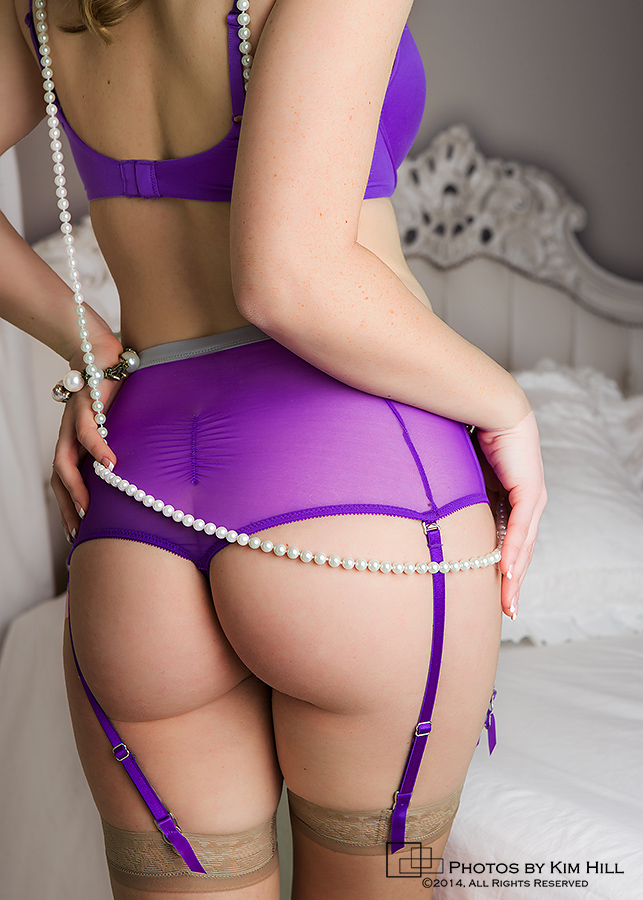 An alternate view with this same amazing high-waisted outfit: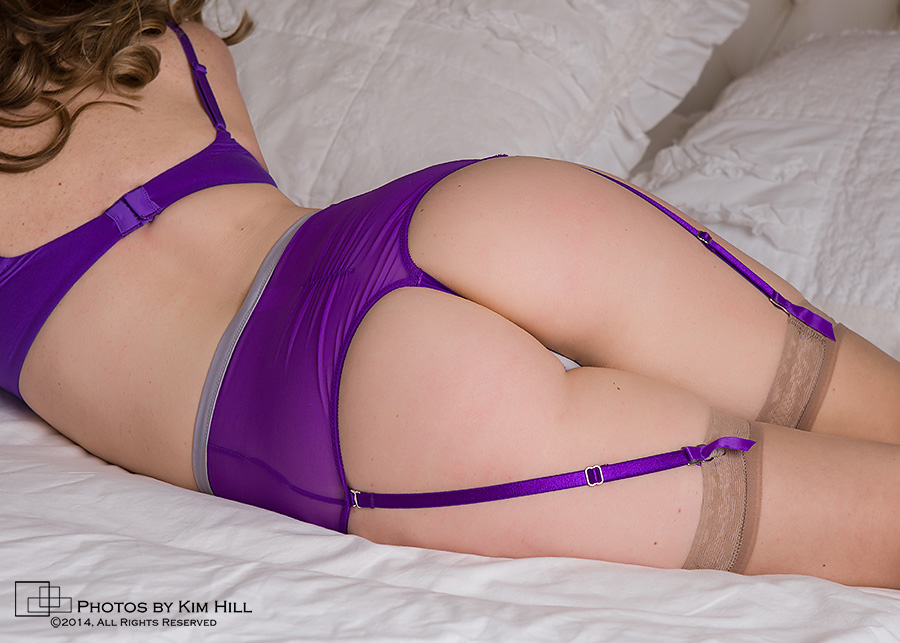 And lastly, for a little more teasing, she decided to do a slightly more risque shot with this adorable pink lace bra and panty set: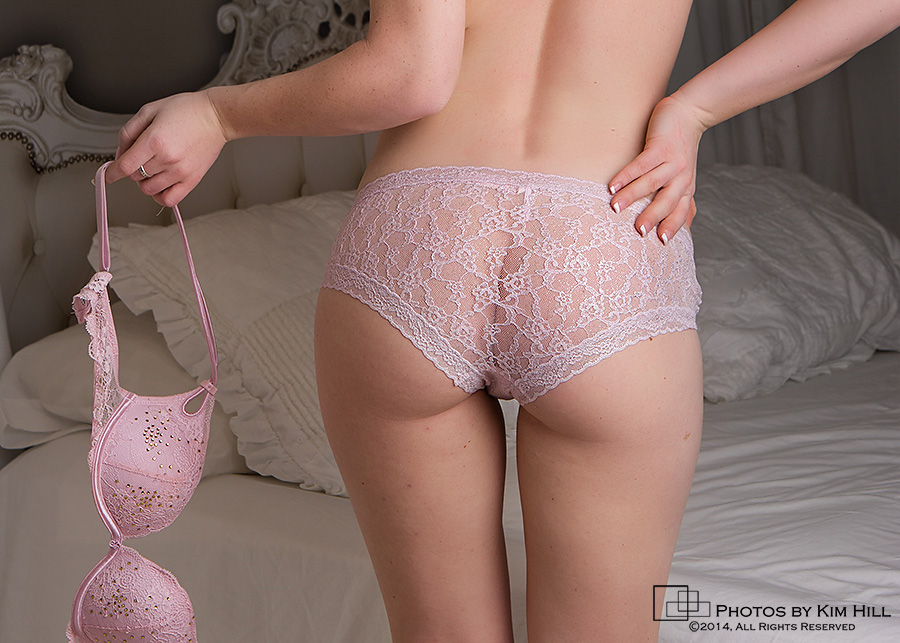 So do you have a favorite body part that you'd like to feature at your own boudoir photo session?   Message me by clicking the "book a session" button below and we'll set up a consult time so that we can discuss your thoughts.