Happy hump day!  Just wanted to let you know I'm still here.  Things got a little busy over the last two weeks and blogging was put on the back burner.  We had various doctor appointments to go to, all of us needed hair cuts, and the kids activities were busy (as always).  I also had a much-needed visit with a close friend, a lunch date with another friend and her new baby, as well as a Jack & Jill wedding shower to attend, a moving party to attend, and then we spent a few relaxing days at my parents' summer cottage.  Add in a broken toe for me and I think that about sums up the last couple of weeks.
Now that I've got some time to just sit, I thought it would be good to update you on what's coming up here at the studio:
  (1) There are several studio session openings still available for June.  There is only one week open in July (the 14th thru 18th) and one week open in August (the 4th thru 8th).  So if you are considering a session, please contact me as soon as possible so that you can get your preferred date on my schedule.  Evening consultations, and possibly a few evening portrait sessions, will still take place throughout the entire summer.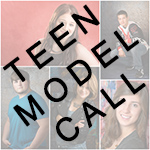 (2) There will be two complimentary mini sessions held on June 20th for two local high school seniors.   I've got a couple of candidates who have already applied, but am more than happy to take a few more applications.  Just send me an email with your teen's photo and tell me WHY your teen would like this complimentary session.   You can send this to me at kim (at) photosbykimhill (dot) com.  Only applicants who send both the photo and the WHY will be considered.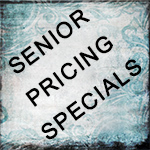 (3) Senior session specials will be in effect for any senior who schedules their session for my open dates in July and August.  You can see the current pricing on my website (just scroll past the model call announcement).  The sale prices will be posted there, too, once they go into effect.  Senior specials run from July 13th through August 9th.
So that wraps it up for now.  I'll be back tomorrow to share a glimpse at a recent boudoir session.  Have a great day!