With the holiday weekend upon us, I thought this particular Fashion Friday boudoir lingerie board was quite fitting.  It has a little bit of a pin-up style to it with a nod to nautical as well, but certainly could be used for any type of boudoir photo session.  I love the fun and flirty styles shown here.  As with some of the other Fashion Friday boards I've shared in the past, I think I would like to shoot these outfits on an all white set or even a cool gray set with white accents.  Or if you just happen to have a yacht, that would certainly be an option I would really love.  LOL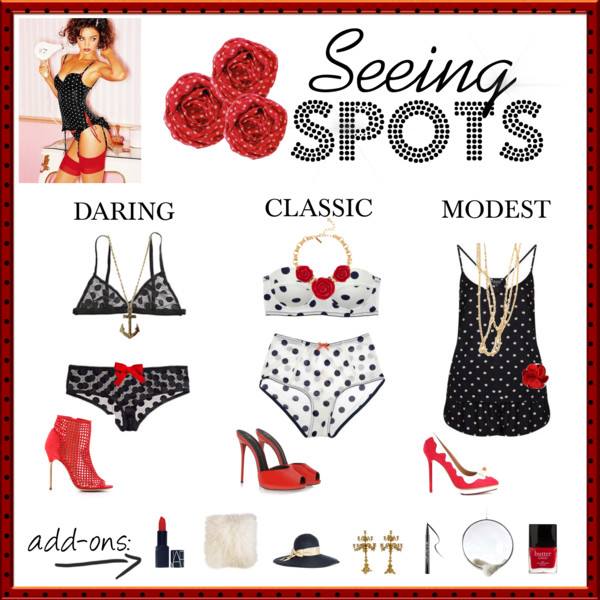 If you would like to know more information about the individual pieces shown above, head on over to the AIBP Polyvore page.  Simply scroll down below the main image (or hover your mouse over each item in the picture) and it will display the garment manufacturer and price.  Most of the items shown are reasonably priced (except the shoes).
Want to see more lingerie storyboards?  Follow my Seductively You boards on Pinterest to find this and many others.  Have a great weekend!