At a recent session, I absolutely fell in love with one of the images of my client lying on the vintage couch.  I loved it so much that the moment I saw it I just knew I wanted to create a large metal print to hang on the wall.  After receiving permission from my client, I went ahead and ordered it and am here to share it with you.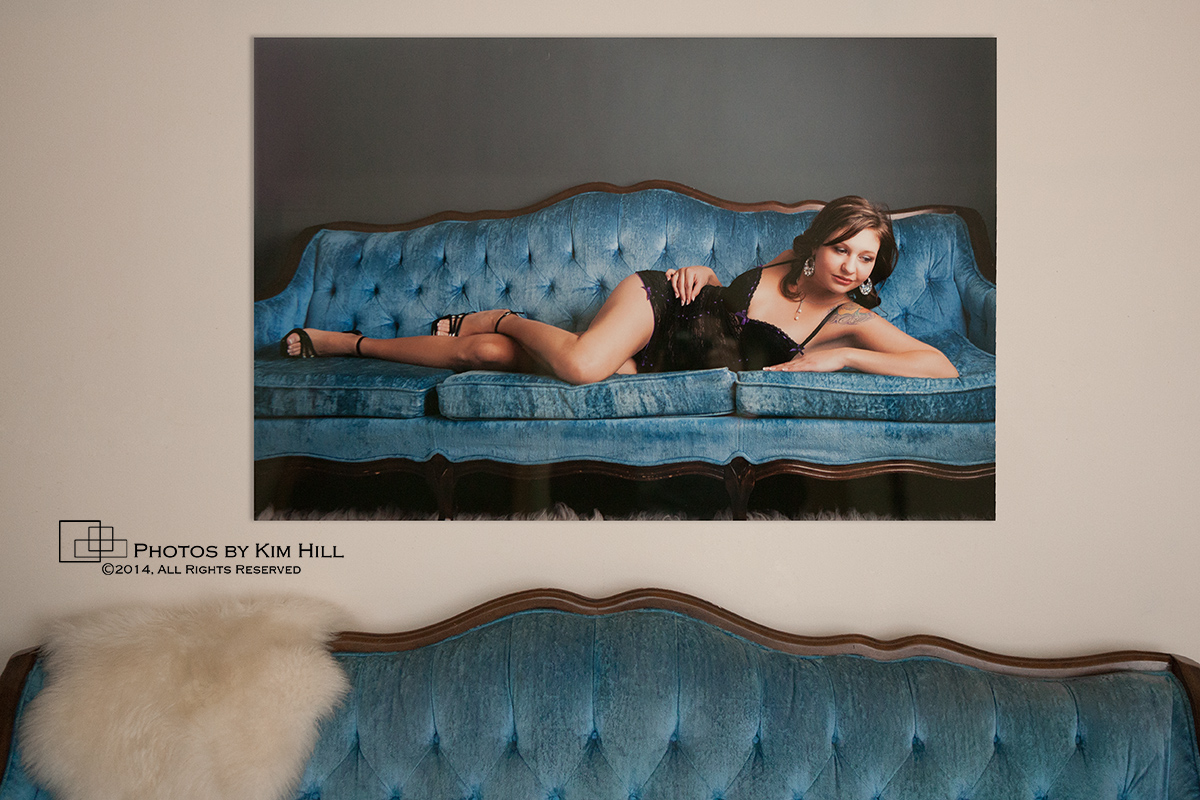 You really must see this in person to fully experience it's beauty. Here are some of the details so you get a better idea of what this product actually is.  Below you will see what the mounting looks like on the back.  This is a fairly thick piece of gatorboard with pre-drilled holes making it a ready to hang piece of wall art.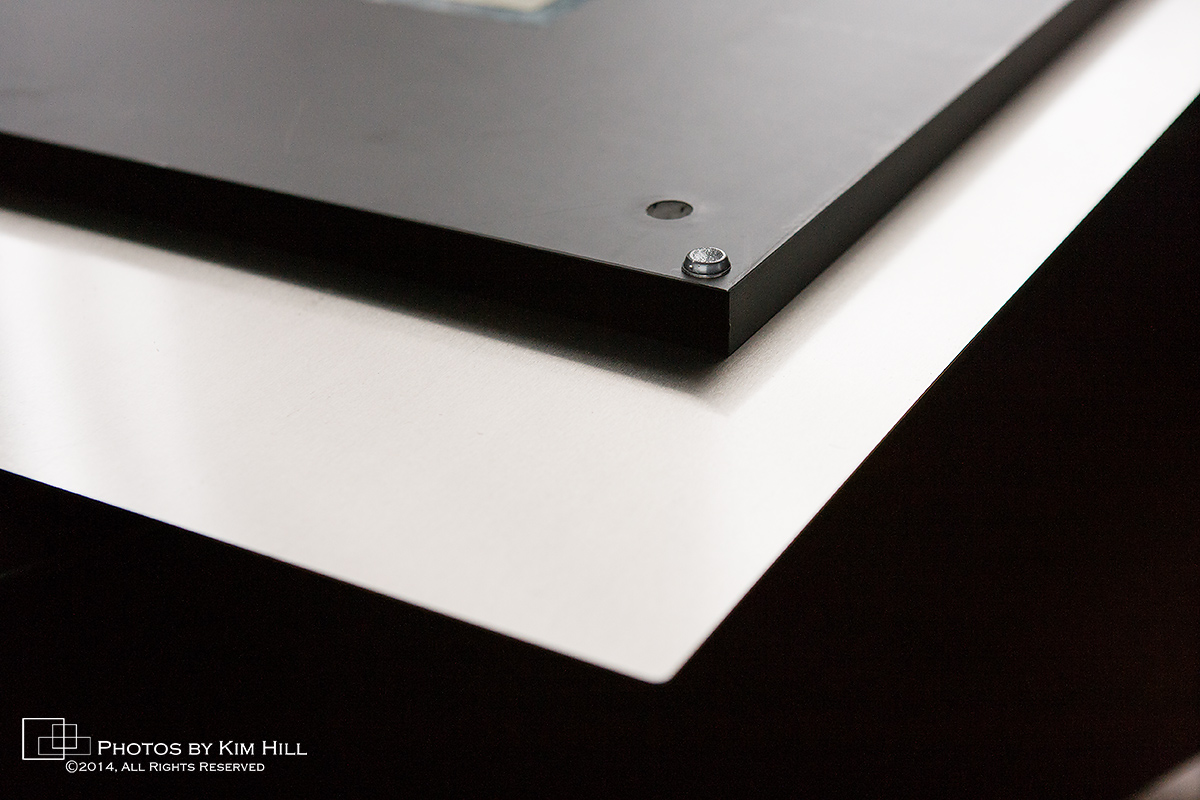 Also on the back is a certificate of authenticity showing that this is a professional piece created by me and it shows the date the image was captured as well as the image number and my signature.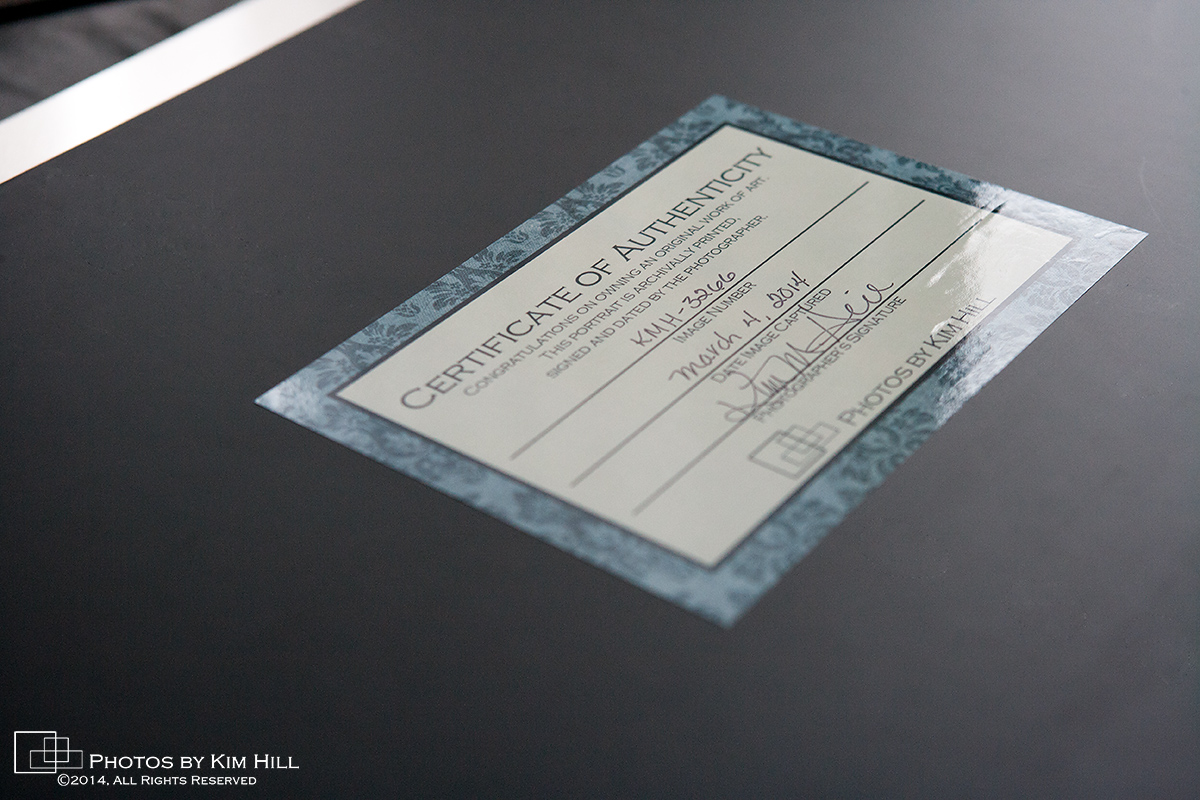 This is a side view so that you can see how thick the metal is: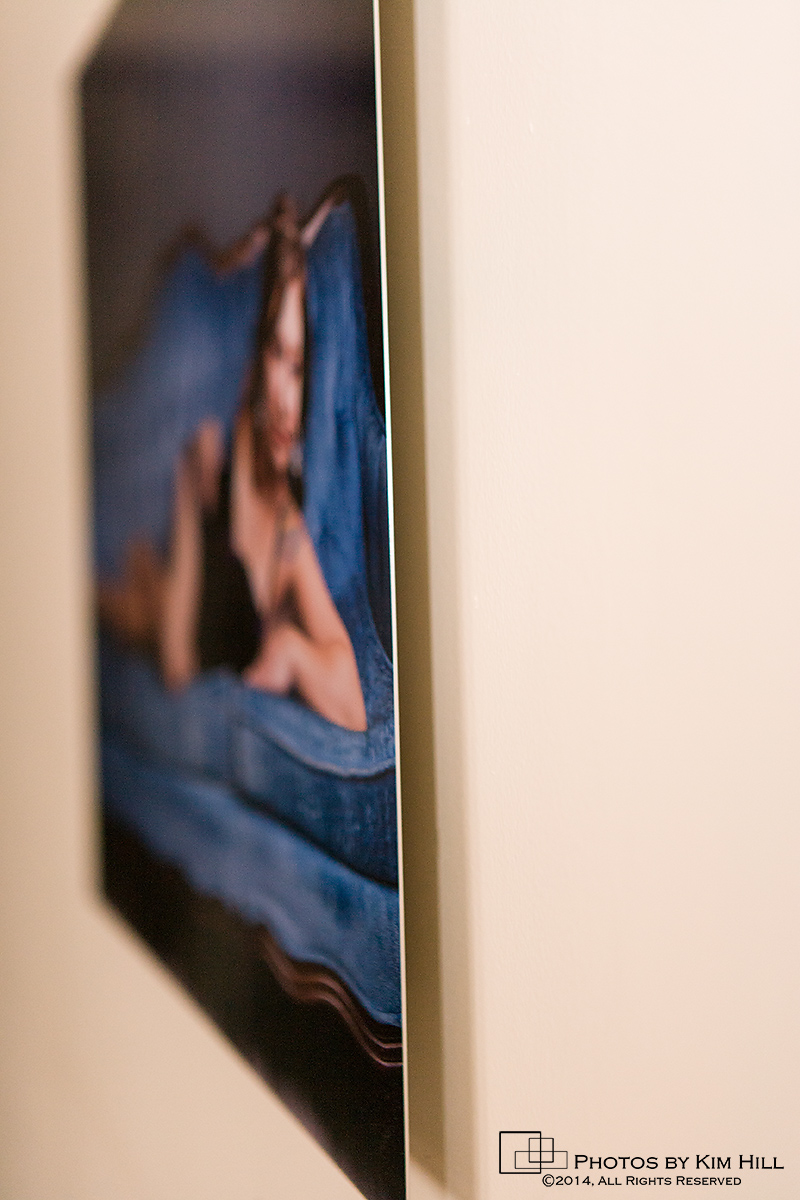 These come ready to hang in a variety of sizes from 4×6 to 30×40 and are reasonably priced starting at just $100.  For an additional fee, the corners can be rounded and holes drilled into the corners so that you can chain together several smaller metals like this:

If you love the look of clean lines and no frame, this product may be just the thing for you to decorate your walls. Be sure to ask me about it when you come in for your consult or even at your session. I'd love to show you how gorgeous it really is.