Clients often ask me what is best to bring – either because she doesn't own much lingerie and needs to go shopping, or because she has drawers and drawers of lacy underthings and needs help choosing the best of the bunch.  You know the saying, K.I.S.S., well I decided to put a little spin on that today.  It will now be known as "Keeping it Simply Sexy" cuz that's what really works best when it comes to choosing your wardrobe for a boudoir photo session.  A brassiere and coordinating panties are all you really need.  Honest!  But you can take it just a step further and complete the look by adding a garter belt, stockings, shoes and jewelry.  Below is a terrific example of keeping it simple and sexy.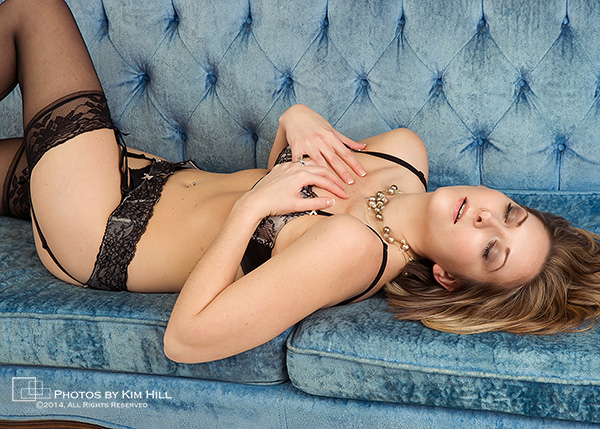 This one outfit can go a long way towards a multitude of poses, whether that's on a bed, on the floor or even on the vintage couch.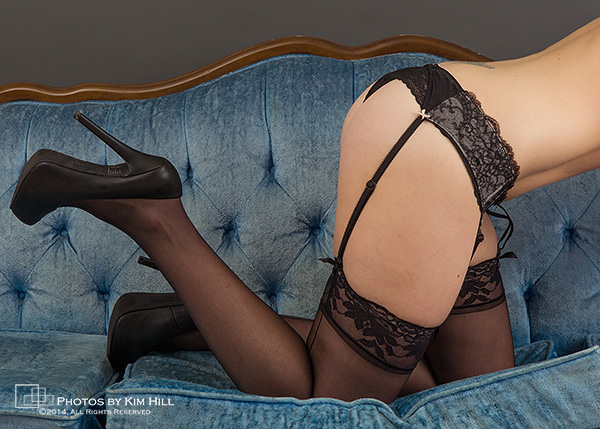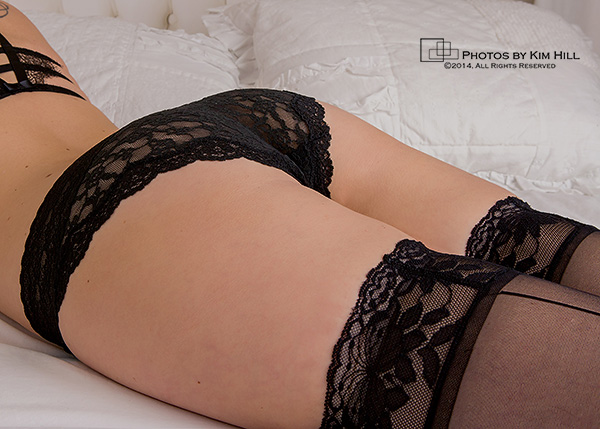 Black is a really great option as it looks good on everyone.  But if you have other colors, that's even better because it will show more of your personality and give you a few different "looks" when putting together your little black book.
Not sure what to choose?  The sales associates at Victoria's Secret have always been very helpful whenever I've stopped in.  Even if you don't buy your items there, they can do a proper bra fitting and help you choose pieces that will flatter your figure.  Then you can take that knowledge with you wherever you ultimately end up shopping.  There's a list of suggested retailers on my site if you'd like to browse online.  When you're ready, drop me a note and we'll set up a consult.  Until then…