You've mustered up the courage and you're scheduled for a boudoir photography session. Now what? You've never done this before and you don't know how to pose or perhaps you don't know how to give that sexy look.  There is no need to worry!  I'll coach you and talk you through posing and positions while photographing you. The key is to be relaxed and comfortable. However, while you're anxiously sitting at home counting down the days until your photo session, you can take the opportunity to practice some posing on your own. Doing so will help you become a little more familiar with the flow of things and you'll have a better idea of how to move your body, where to look, and what expressions and emotions I will be asking you to show me.  Take a look at a couple of men's magazines (or even your Cosmopolitan) and study the women in the advertisements. Notice the expressions, the slight squint (or the smeyes that Tyra Banks coined on ANTM), and parted lips.
A few simple poses and looks that you can try at home are:
THE BOOTY POP. This is super simple and really sexy. Throw a hand over your head and play with your hair and you've just kicked it up a notch!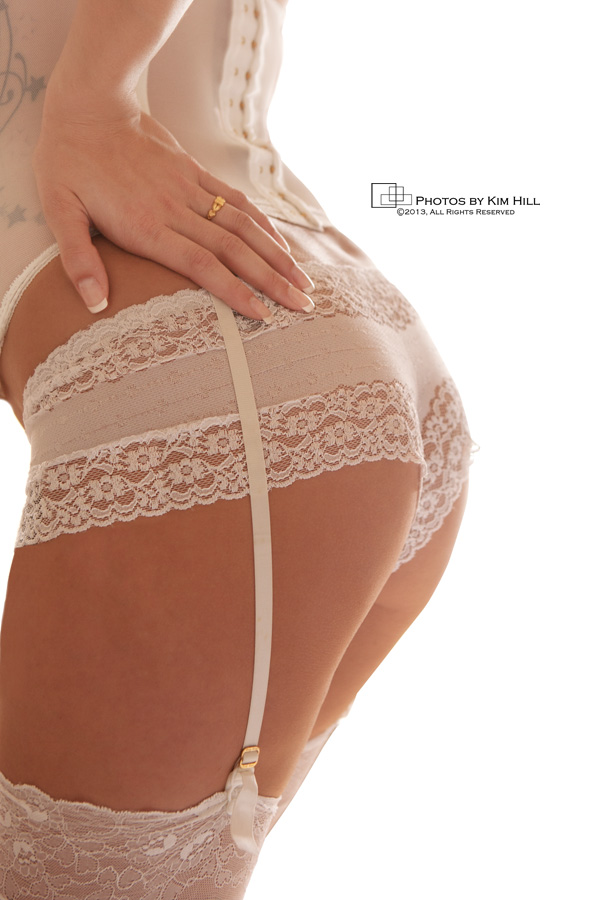 LEGS IN THE AIR. This pose can be done on the bed or even on the floor. It elongates your legs and makes them look super lean. It also helps hide the tummy so if you worry about that area, this is an ideal pose.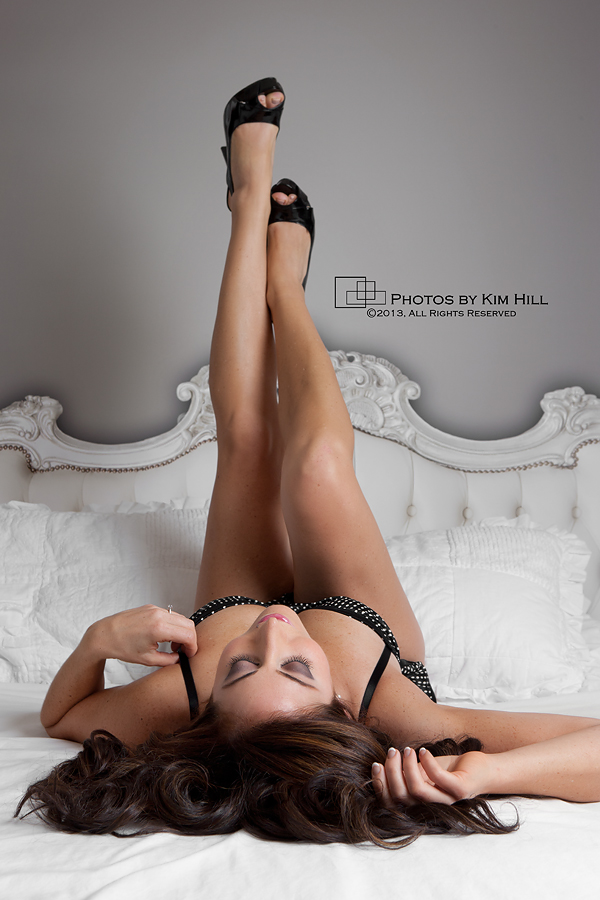 THE SEXY SMIRK (or smiling with your eyes). This can easily be overdone and look fake or forced, so practicing at home will help you loosen up and see for yourself when you've nailed it perfectly!  Fellow photographer, Peter Hurley, has a great video showing what he calls the "squinch" – pretty much the same as "smeyes" and his video lesson is really great.
LOOKING DOWN YOUR BODY LINE is a very sexy pose. You don't have to worry about direct eye contact with the camera and you don't have to make any sort of faces other than being relaxed. If you practice this pose while lying on your side, you can create a beautiful curve with the side of your body.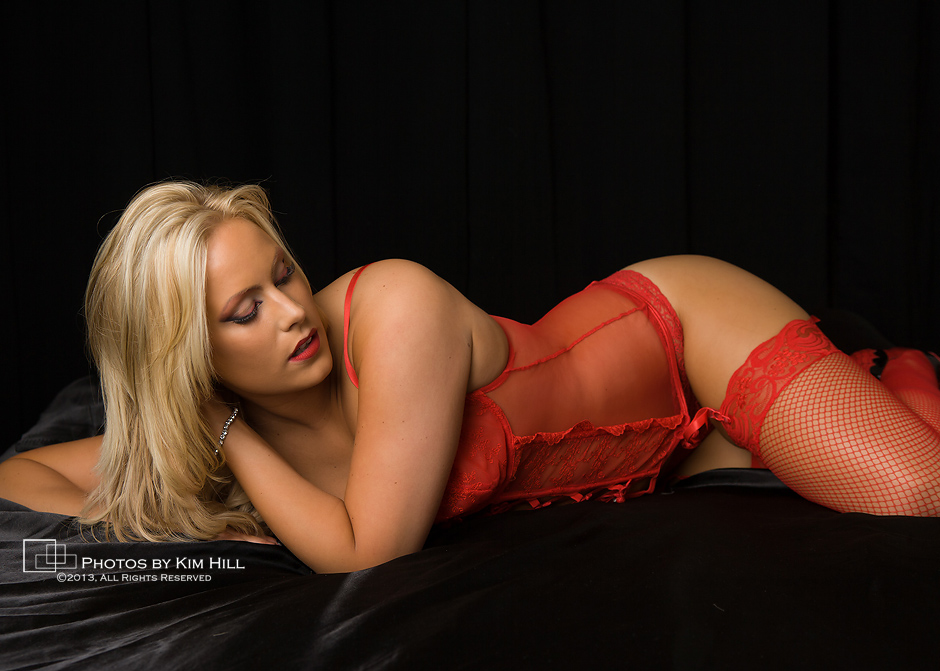 These are just a few simple ideas for you to try at home. You may find that you love some poses and you may find that you don't, but it's always worth a shot to try them out. Sometimes the ones that we think sound like an uncomfortable pose or a bad idea turn out to be the absolute best!