This week I had the pleasure of meeting Miss K.  She was referred to me by another client for an intimate boudoir portrait session.  I was so excited to finally get a chance to use this beautiful headboard (can you believe it's actually a backdrop!) and she brought a bustier that complemented the decor very nicely.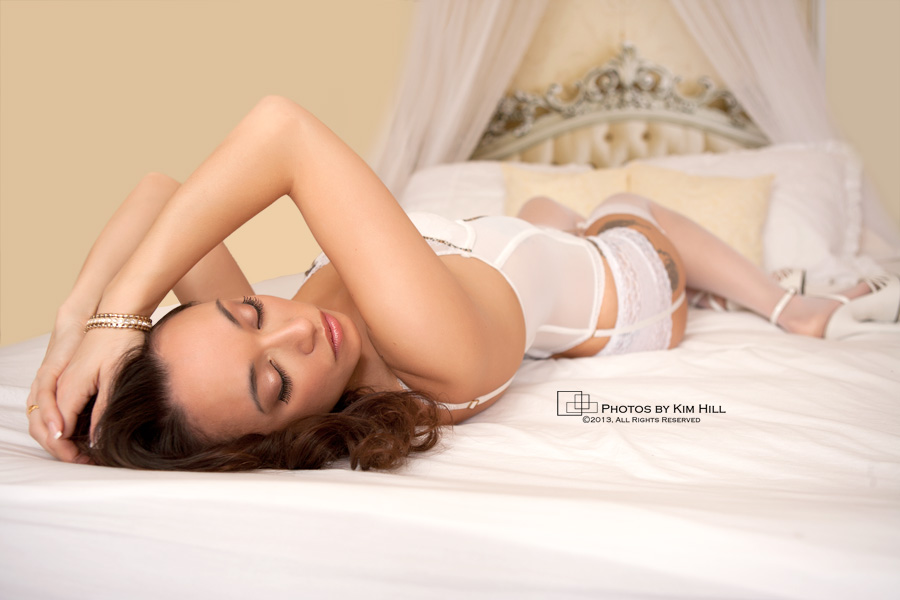 I really love this image of her back with the sheet draped around her tush.  There is something very innocent, yet provocative, about it.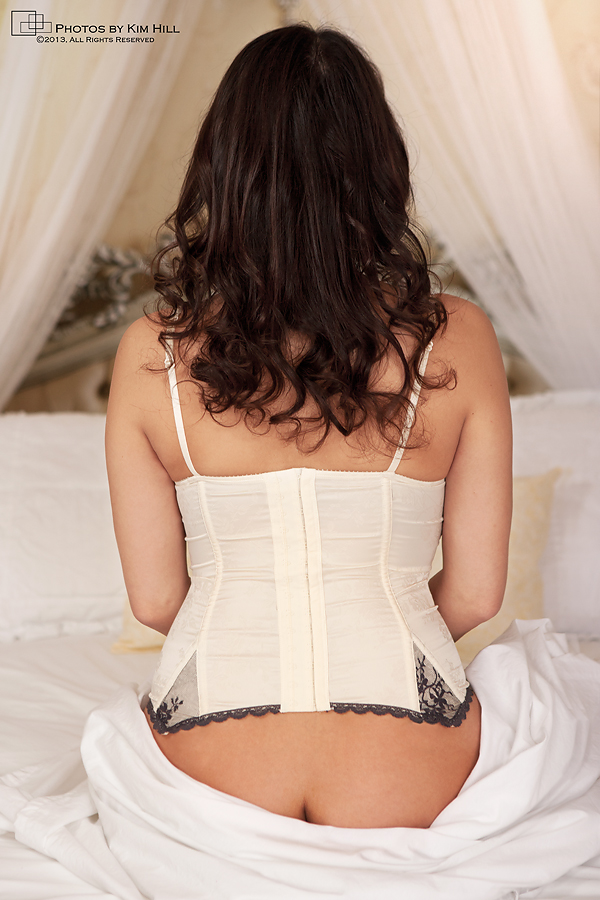 After changing into an all white bustier and stockings, we stood in front of the French doors to get a little back lighting which sculpts her tush quite nicely.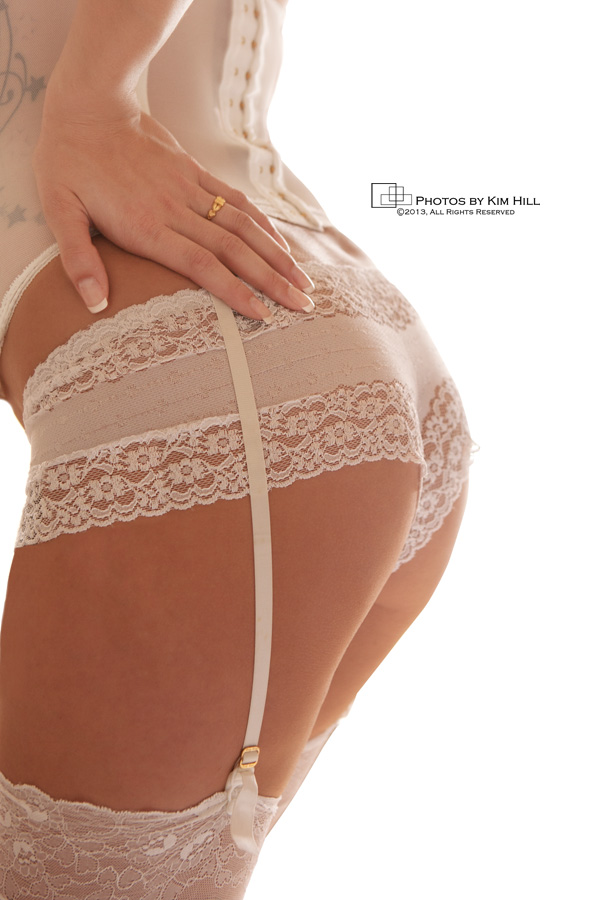 To see more from her boudoir portrait session, please visit the gallery at Seductively You.  And to schedule your own intimate boudoir portrait session, please contact me through the "Book A Session" icon below.  I'd love to hear from you!