You just found out you are pregnant with your first, second, third or more.  Congratulations!!!  This is going to be such an exciting time in your life and I want you to remember every little bit of it.  What better way is there to do that than to have professional maternity boudoir portraits taken of you while you are pregnant?!  Boudoir portraits can be a fun experience, even for a pregnant woman.  I'm here to tell you that it's for everyone and every body, pregnant or not. Each woman's body is unique and a pregnant woman's body is an entirely different kind of beauty. It represents change, beauty, love and most of all life. This is a very special time to embrace your femininity and your ability as a woman to create new life.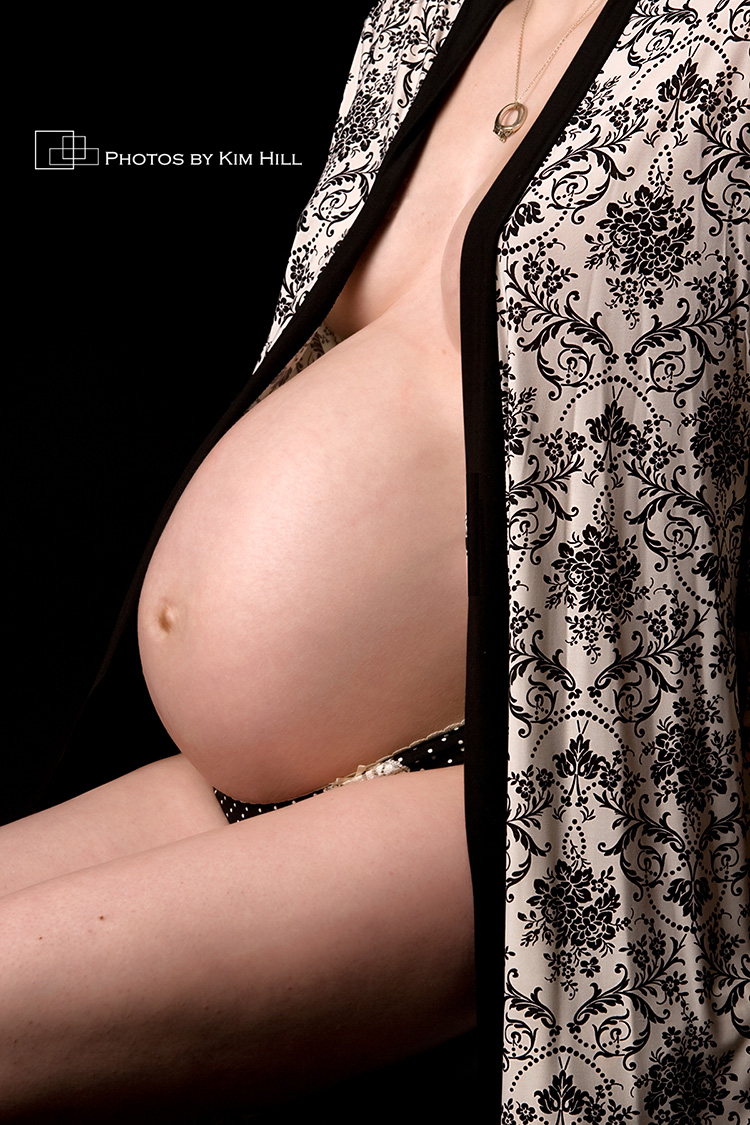 What do you wear to a maternity boudoir photo shoot? It's simple… something that makes you feel beautiful and sexy (just like any other boudoir session)! A few things that work great for showcasing and embracing your gorgeous belly would be:
– lace bandeau bras
– a maxi skirt or any flowy skirt
– fitted little black dress
– off-the-shoulder sweater
– bra and panty sets
– silk robe
– plain tank top and boy shorts
– button up cardigan
– pretty dress
– jeans and a button down blouse
No matter what you choose to wear, you're definitely sure to love the fact that you chose to have maternity boudoir photos done to document such a beautiful and special time in your life.  If you are interested in having maternity photos taken, it's best to have it done during the last few weeks of your pregnancy so that your belly is nice and round.  I usually recommend coming in for your photo session between 34 and 38 weeks.  Of course you can wait til the very last week of your pregnancy if you want, but you'll likely have a lot more energy if you come sooner.  And feel free to have the new dad accompany you for your session so that we can capture a few images of the two of you together.