While a lot of emphases is often placed on your lingerie choices for your boudoir photos, please don't overlook the power of a great pair of shoes.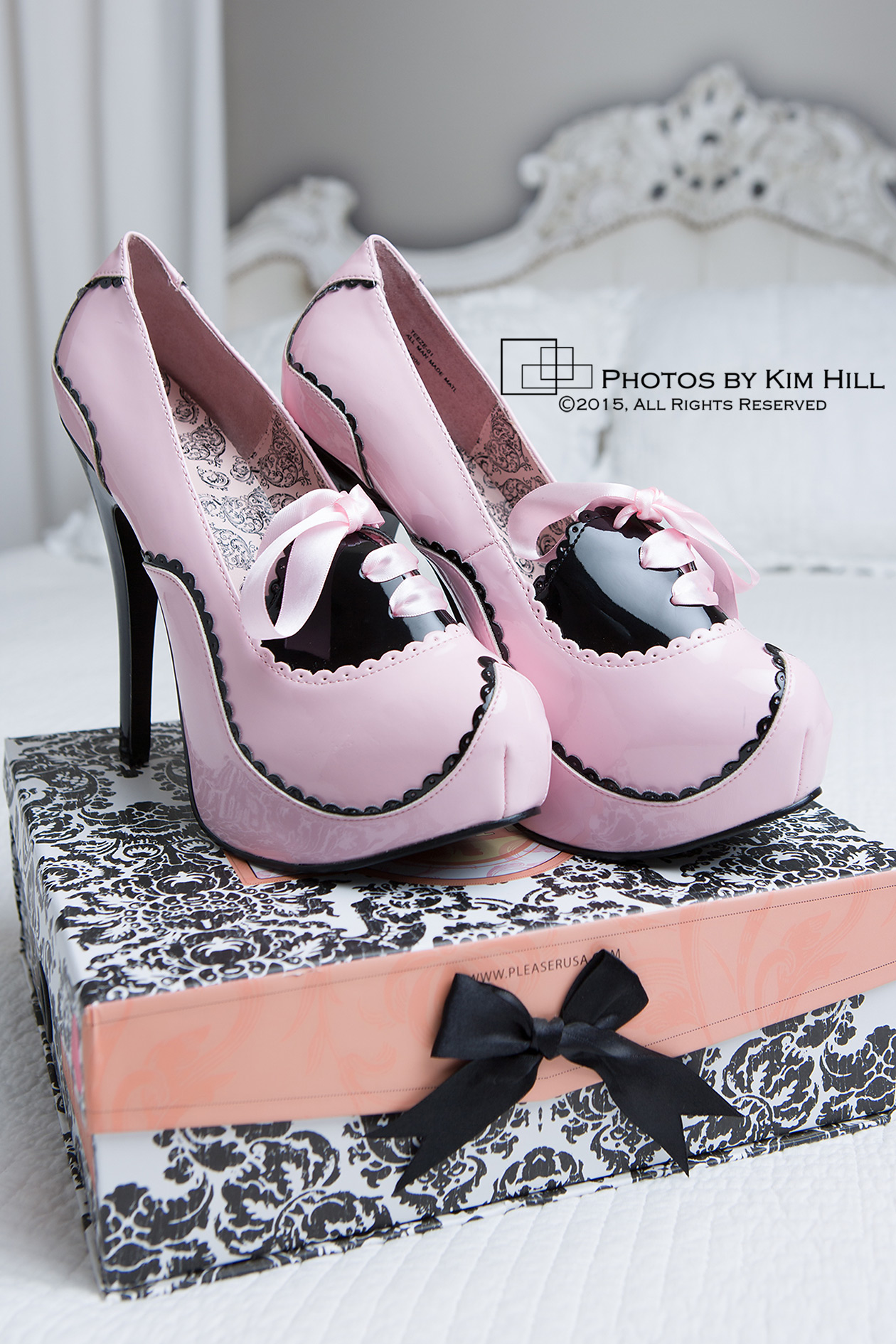 Here are some of my top reasons for choosing to wear high heels for your photo session:
1. High heels make you taller and along with that comes confidence. They can make you look and feel more assertive. Confident, assertive women are sexy.
2. Heels make your legs look amazing. When wearing heels, your calf muscles look more toned and your posture changes.
3. Heels draw attention from both men and women. Sure, you can wear the basic black stiletto and it will look terrific, but why not choose a shoe with the personality to match your own? Other women may ask you where you got them while men will simply think you look stylish.
4. My favorite reason for wearing heels is that they make you look thinner. Maybe it's just the extra height, or the fact that you stand a bit taller in your posture while wearing heels….but whatever the reason, it works with any outfit and will give you a completely polished look.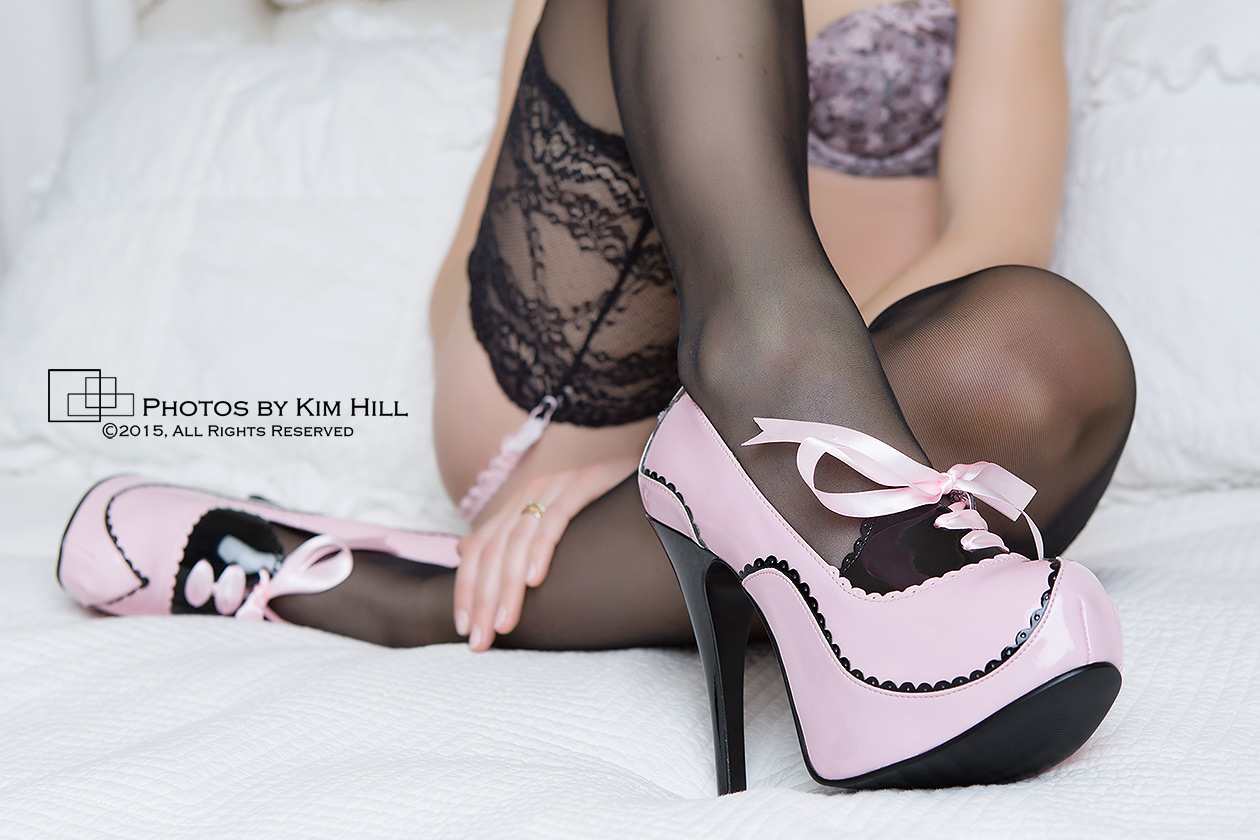 The shoes featured here are from Bordello Burlesque and can be purchased wholesale at Pleasure USA or retail at Sinister Soles. Once you have your outfit and shoe ideas ready, click the "Book a Session" button below and let's get together to chat.  Have a great week!