Wow – this week went by really fast!  In addition to it being my birthday week, I was also rather busy with a super secret personal project that I can't really share yet (not photography related).  But I promise I will post about it at the end of the month.
So this week's Fashion Friday storyboard is soft and feminine.  This color combo of peach, pink and cream is so pretty and looks terrific on all skin tones.  I would love to shoot these outfits on an all white set, perhaps even just the white wall and flokati rug, as it will put all of the attention on you!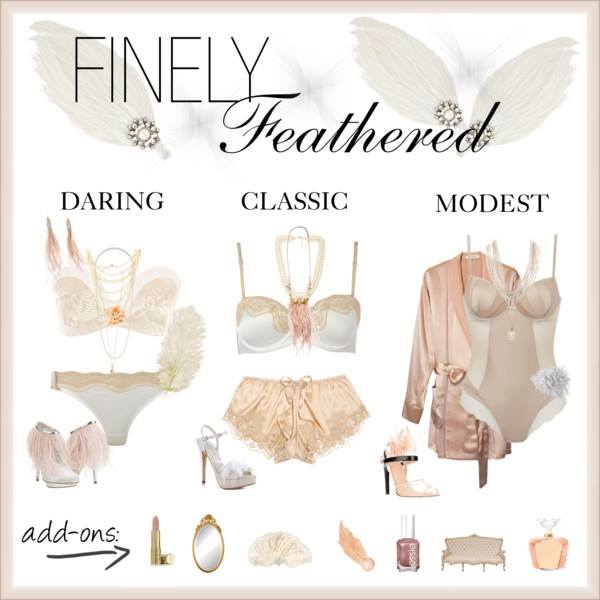 If you would like to know more information about the individual pieces shown below, head on over to the AIBP Polyvore page.  Simply scroll down below the main image (or hover your mouse over each item in the picture) and it will display the garment manufacturer and price.  Most of the items shown are reasonably priced.
Want to see more lingerie storyboards?  Follow my Seductively You boards on Pinterest to find this and many others.  Have a great weekend!