Miss O. came by the studio last week for a boudoir portrait session.  I'd been wanting to photograph a natural redhead for quite some time and was so excited when I saw her beautiful hair.  Of course, my makeup artist, Michelle Maw, was also here to give Miss O. a beautifully radiant look.  
And her legs just go on and on and on…..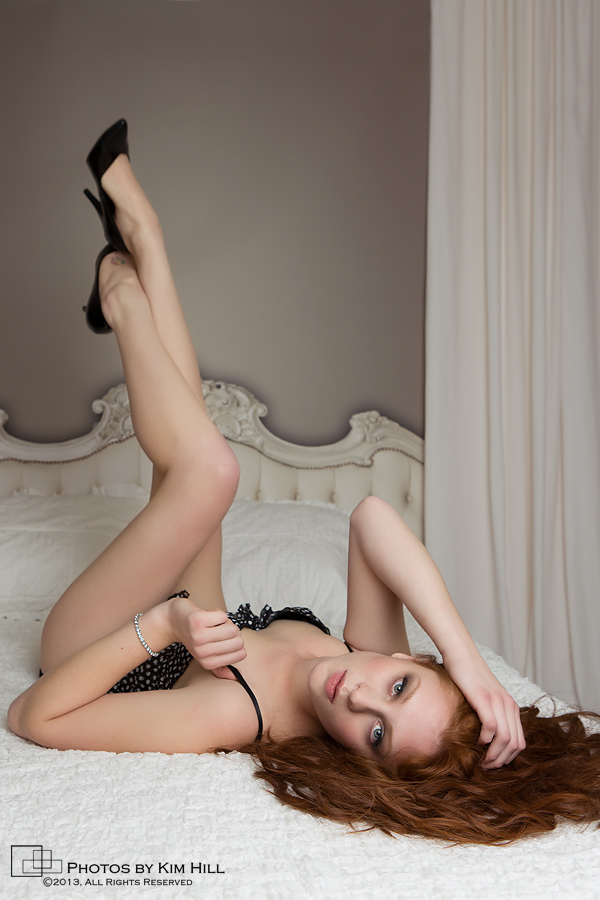 And here is just one more – this is from the "passion poses" part of the session: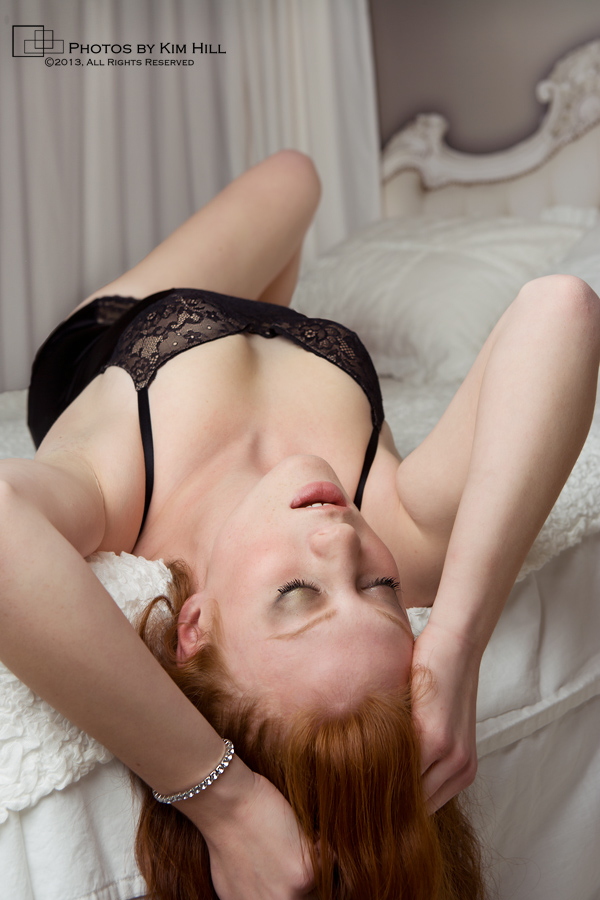 Miss O. was gracious to give me a full model release for her entire session.  So I'm sure you'll be seeing more of her in future promotions, advertisements and in my boudoir magazine.  Want to see more from this session?  Hop on over to the Photos by Kim Hill fan page on Facebook.
Looking to have a boudoir session for yourself?  Use the buttons below to get in touch with me and we'll set up a meeting to discuss your vision.  It's not too late to have a session for gift giving…..gift a digital version of your album on Christmas and your printed products will be available after the holiday.  Email me to find out more.